PHOEBE CLERIDOU
GENERAL MANAGER
Phoebe's practice focuses on all aspects of Family law. She has handled numerous cases in and out of court in Cyprus. The valuable practical knowledge she has acquired is supplemented by in depth knowledge of the legislation which she presents at her weekly 3 hour lectures at the University of Frederick since 2014 where she teaches.
Furthermore, she specializes in corporate and financial transactions involving the banking sector. Phoebe was in charge of the legal team handling debenture cases that arose in 2012 after the collapse of Marfin Laiki Bank. She has handled numerous cases involving contracts, fraud, negligence in the corporate sector and has attended numerous seminars through the years on these subjects. During her LLM she specialized in Banking Law and has in depth knowledge of Anti-Money Laundry Regulations & Procedures and is the firms appointed KYC officer.
Phoebe also has had plenty of court experience on libel, slander and defamation cases.  
She joined the firm in 2008.
After Mr. Antoniou's retirement, Phoebe was appointed as General Manager of the firm in 2018.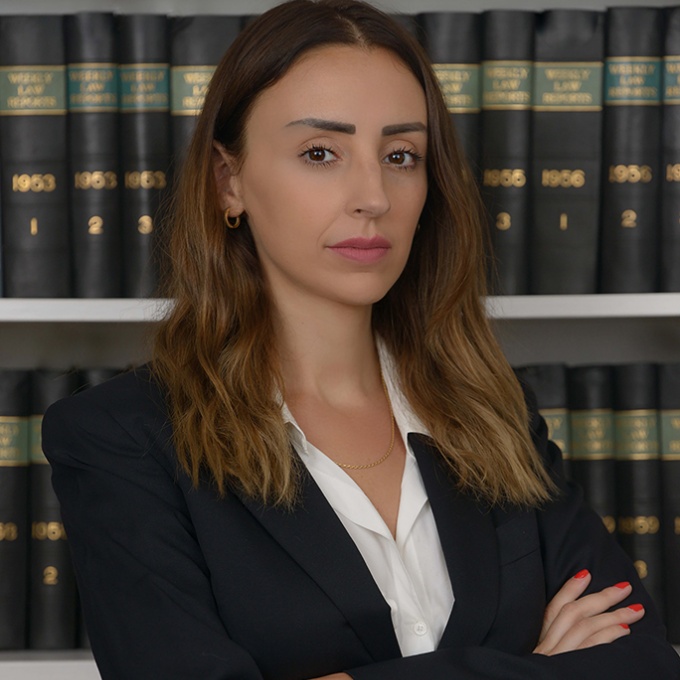 language capability
Greek (Native Language)
English (Fluent)
German (Proficient)
education
University of Essex
DEGREE: LLB
SPECIFIC SUBJECTS: Criminal Law, Constitutional Law, Land Law, Company Law, Equity & Trusts Law, Human Rights Law, English Legal System,
YEAR:  2003 - 2006
Univeristy College of London (UCL)
DEGREE: LLM
SPECIFIC SUBJECTS: Company Law, Banking Law, Corporate Insolvency Law, EC Competition Law
YEAR:  2006 - 2007
bar admissions
Cyprus Bar Association since 2009
contact
Nicosia Offices
T: +357 22753015
E: p.cleridou@clerideslegal.com