Features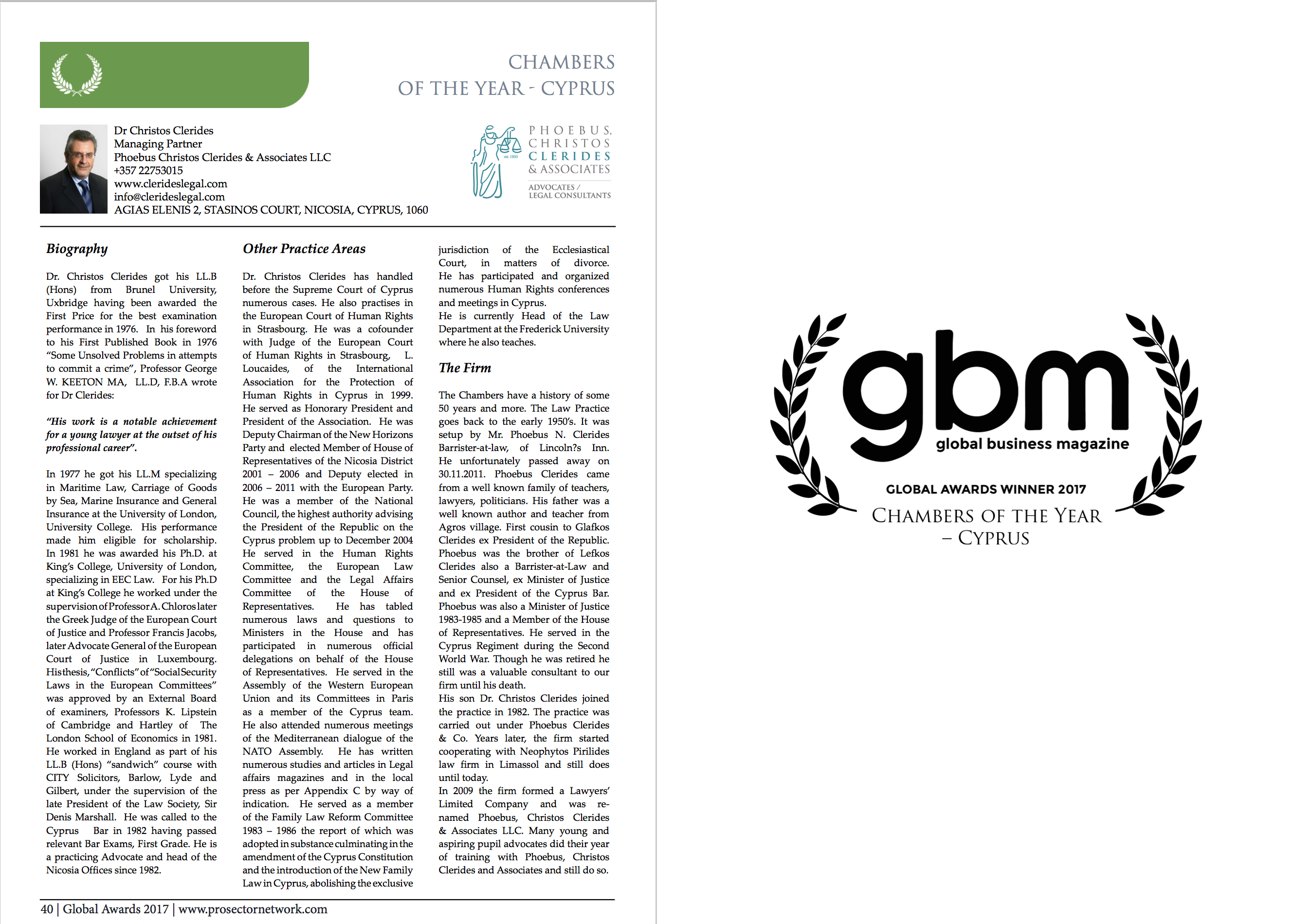 Features
Dr. Christos Clerides, Managing Partner of the firm, has been entrusted numerous times with the Attorney General's representation as well as the House of Representatives' before the Supreme Court o...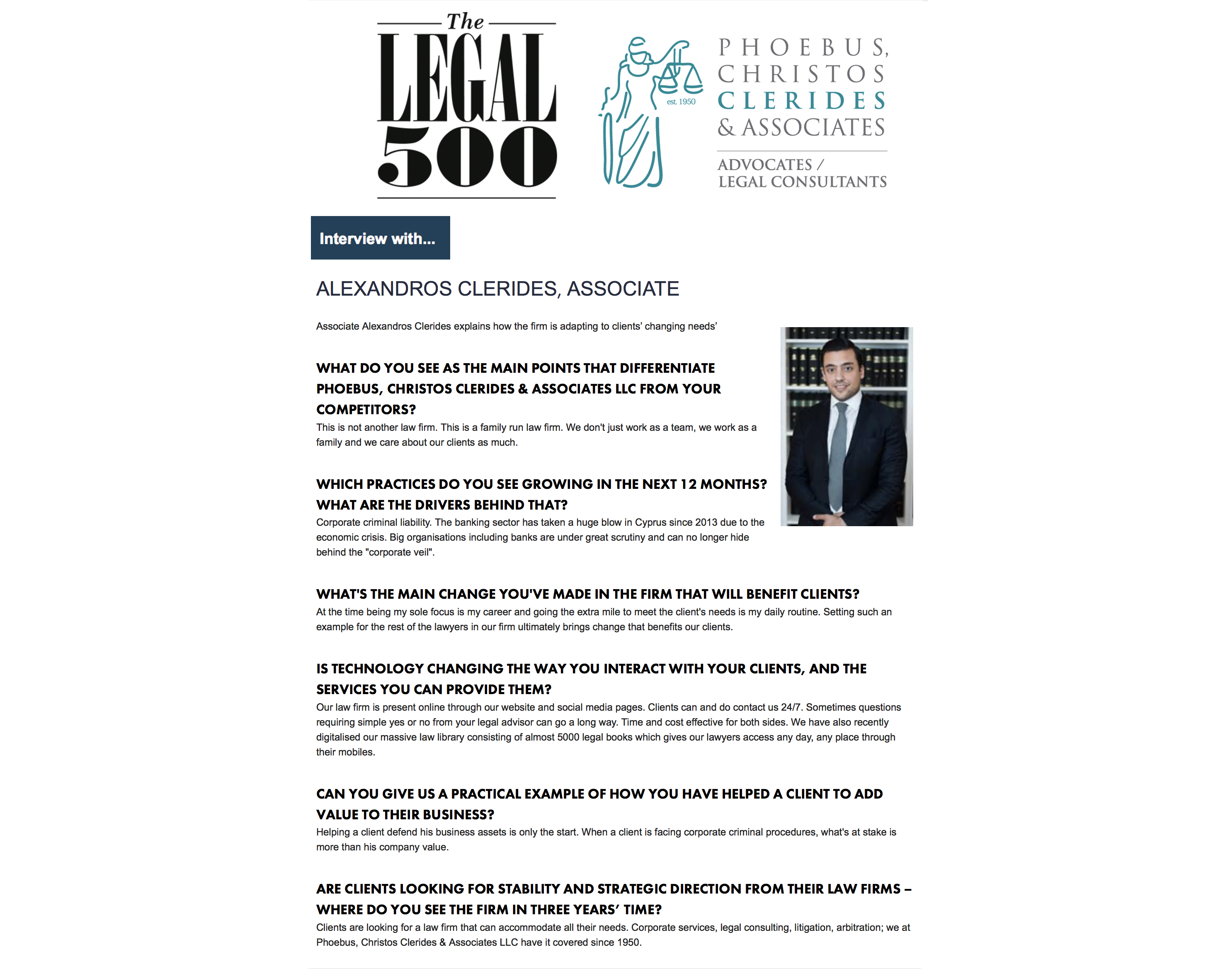 Features
Associate Alexandros Clerides explains how the firm is adapting to clients' changing needs.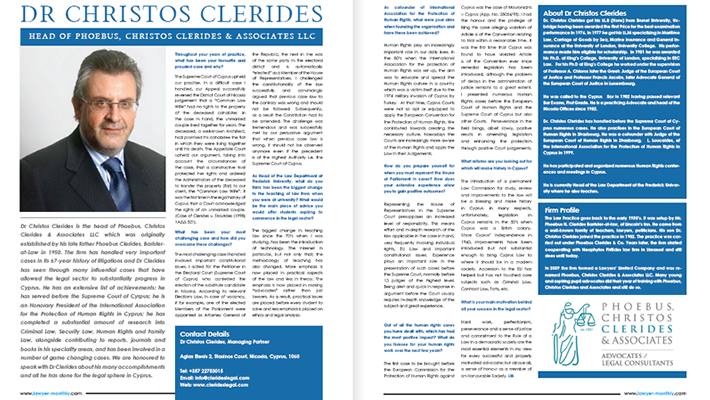 Features
Dr Christos Clerides is the head of Phoebus, Christos Clerides & Associates LLC which was originally established by his late father Phoebus Clerides, Barister-at-Law in 1950.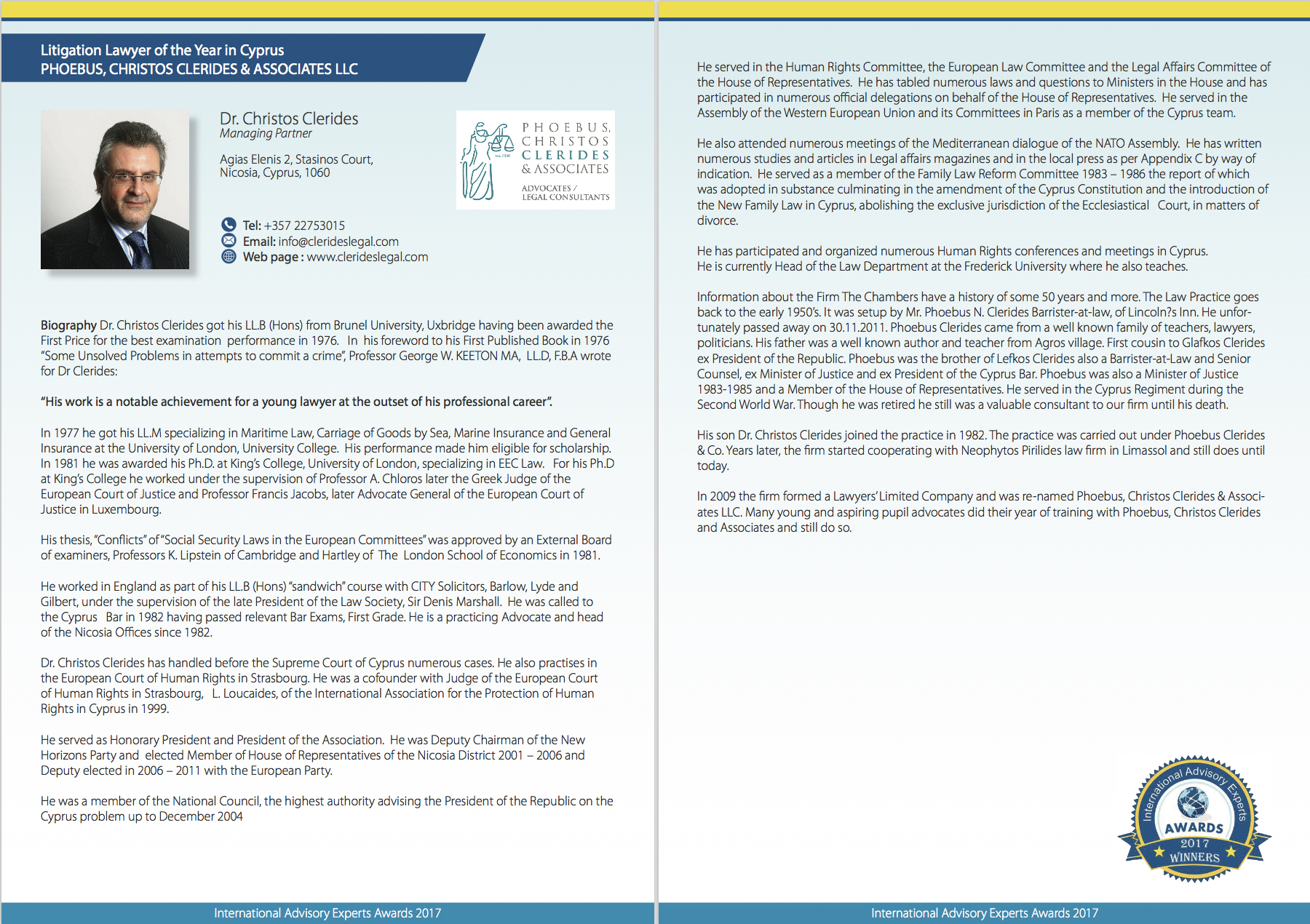 Features
Dr. Christos Clerides got his LL.B (Hons) from Brunel University, Uxbridge having been awarded the First Price for the best examination performance in 1976.