YIANNA CONSTANTINOU
PARALEGAL
Yianna Constantinou's practice focuses on civil litigation matters as a secretary and paralegal since 1984. Her experiences include secretarial and administrative support as well as drafting and filing legal documents. 
Yianna is the personal assistant of our Managing Partner.
She joined the firm in 2016.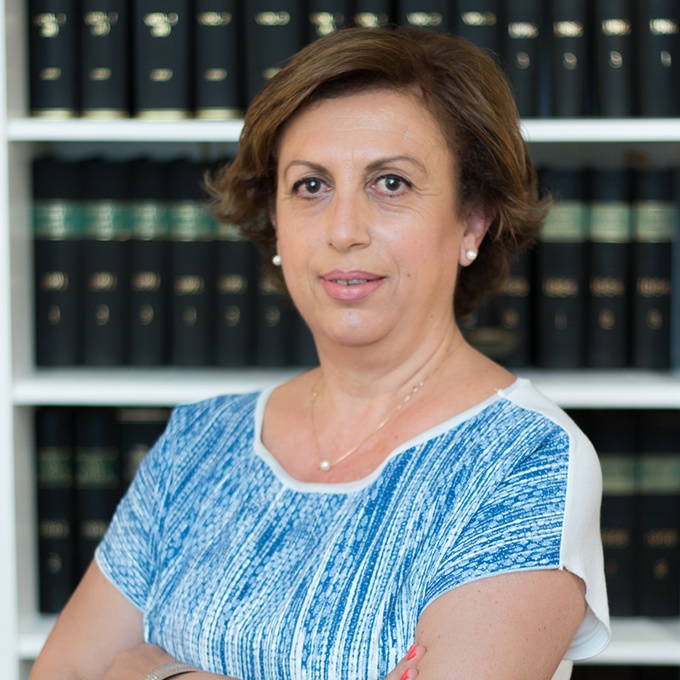 language capability
Greek (Native Language)
English (Proficient)
education
Galatariotis Brothers Ltd, Cyprus
Degree: Diploma in Computers & Communications
Specific subjects: Using the computer and managing files, word processing and spreadsheets. 
Year: 1989-1990
Sight & Sound Education, Cyprus
Degree: Higher Diploma in Secretarial Studies
Specific subjects: Maintain records and files, keyboard proficiency course in English and Greek, administrative support and organisational skills, accounting.  
Year: 1983-1984
contact
Nicosia Offices
T: +357 22 753015
E: y.constantinou@clerideslegal.com